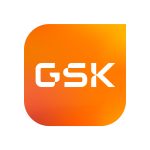 Dublin, Ireland, December 12, 2022 – RemedyBio, an immune therapy discovery and development biotech company, combining the power of functional immune mapping through its proprietary Nanoreactor™ platform for the discovery of new immune oncology therapies, announces a research and evaluation agreement with Glaxo Smith Kline (GSK) to identify and analyse certain rare immune cells and their function within tumours.

The outputs from this evaluation may allow GSK to address certain biological questions that are difficult or impossible to answer via other methods.

"We are excited to collaborate closely with the immune oncology team at GSK.", said Dan Crowley, CEO and co-founder of RemedyBio. "Our work in immune cell function, with the scale and speed offered by our unique platform, has allowed us to decipher and understand the complexities associated with rare cell to cell interactions in the TME and tumour, directly exploring complex scientific questions in this GSK collaboration."

In addition to its collaborations with Pharma and oncology focussed institutions, RemedyBio continues to develop its own pipeline in the immune oncology space, through functional discovery of therapies directly from patient biology.

About RemedyBio
RemedyBio is a Dublin based biotech company, discovering and developing new, patient-derived immune therapies for immuno-oncology. The complex biology of the human immune system holds the power to cure major diseases including cancer. RemedyBio's proprietary platform unlocks this complexity, by identifying the therapeutic function of each and every cell, and their interactions in disease situations. With the ability to make the invisible visible in the immune system, RemedyBio is driving a new era in precision therapies, collaborating with leading pharma, biotech and research institutions to deliver safer, more effective and longer lasting treatments to people living with cancer.